Moving from Words to Action – Innovative Collaborative Partnerships to Combat IUU Fishing
One of the key challenges for effective MCS is communication, cooperation, and coordination - within countries, between countries, among regional regimes and with civil society. Recent developments in the fight against IUU fishing indicate that there is broad commitment to advance regional and global approaches to MCS and to establish greater public-private partnerships. At a national level, countries are developing mechanisms that support improved inter-agency cooperation and coordination, for example between fisheries agencies, customs and tax authorities, navy and coast guard, and the police and prosecuting authorities.
Further cooperative partnerships provide countries with pathways for the development of larger coalitions of private sector resources, including technology, data, policy groups and other civil organizations that work collaboratively to achieve shared goals. These public-private partnerships facilitate the provision of analytical and MCS capacity building support to developing countries, especially those that take an active approach to addressing IUU fishing.
The five-day workshop will include a range of presentations, panel discussions and side events covering the following themes: 
Cooperation and Partnerships, where we are 'United in the Fight Against Illegal Fishing'; 

Risk Assessment and Analysis, where we look to 'Uncover Hidden Activities'; 

Technology to support MCS, where we are 'Unwavering in Pursuit'; and 

Transparency, where we seek to 'Unmask the Perpetrators of IUU Fishing'.
Participants will be encouraged to engage in open and robust discussions and highlight the key issues and the best ways to address these issues. As training Workshop for MCS officers there will be several targeted sessions for MCS officers on key fisheries MCS, compliance and enforcement skills and tradecraft.
Those organizations, entities or individuals interested in submitting short paper, presentation, or videos relevant to fisheries MCS can send an abstract of the intended submission along with a brief CV of the author(s) to gfetw@imcsnet.org up until 1 July 2023. All submissions will be reviewed and considered, with preference given to presentations from our members that share their experiences and lessons learned and that highlight initiatives or activities to respond to the Workshop themes. 
Report of the Virtual GFETW
Read about the first virtual GFETW held online in 2021.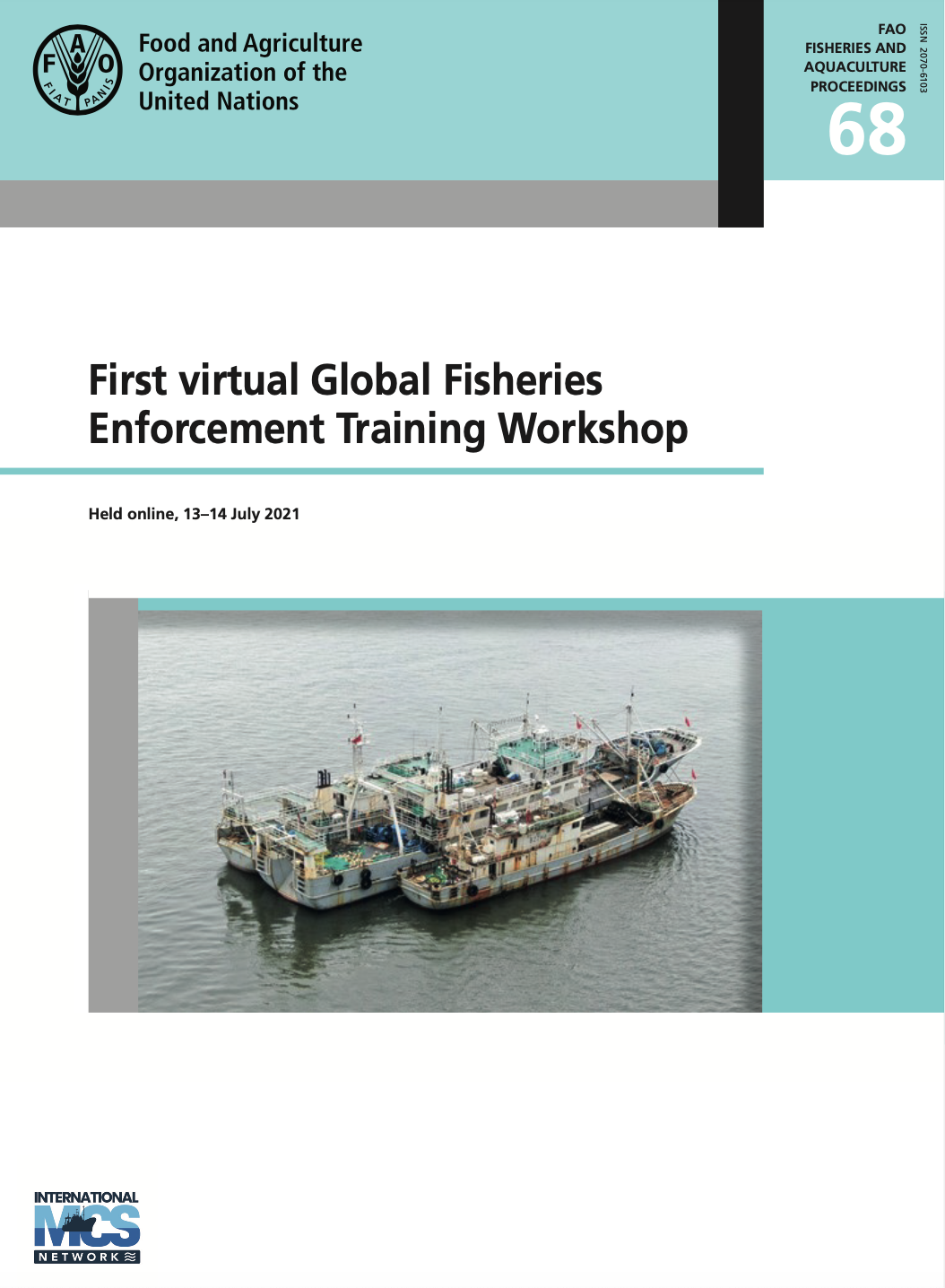 Previous Workshops
Learn more about the previous Workshops.